ABOUT US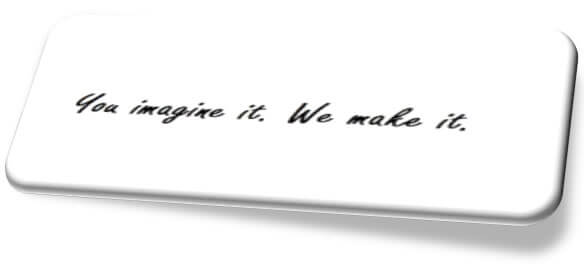 Welcome to Kennedy Glass Doors & Windows repair, the expert for residential and commercial glass sales, installation, repair, and replacement. We offer a wide of range services for all kinds of glass products, including windows, doors, railings, shower enclosures, table tops, mirrors, and more. With many years of experience in the aluminum storefront and glass industry, you can look to us with confidence to provide expert glass installation for any commercial or industrial project. We combine the latest technology with innovative skills to achieve results that meet or exceed client expectations and maintain the highest standards of quality from start to finish.
We are the leading glass company in Washington DC, Northern Virginia, and Southern Maryland, we serving both residential and commercial properties. We believe the customer is the most vital part to the success of our company, and we are committed to exceeding their expectations to insure a lifetime relationship. It's not just about getting the job done right the first time. It's also about treating you with courtesy and respect while we do it. That's why we have seen phenomenal growth in our business during here tough economic times.
We make sure that our window and glass specialists stay up to date in the latest innovations in the industry. We work fast and systematically, starting always with a thorough assessment to better understand your needs and serve you. Our elite team that sets the bar high. We've been providing our world class services for years. Why we stay on top.
We are ready to assist you 24/7 - any time to provide any glass service or product that may require for your location. We are a leading Emergency Glass Services and Emergency Board up Services provider in DMV area. Call us today @ 703-509-3532 / email us at kennedyglassdmv@gmail.com & Get Free Quote for your services.
Our Mission
We offer a wide range of architectural glass products that can be customized to your exact needs. Our architectural glass is exactly what your home or business has been missing. It greatly improves the style and appearance of your home or business.
We have the best installers and project managers. We have the expertise to do the job better and faster.
Our list of products and services is growing daily. We offer the most innovative products and services to our clients.
We have the physical assets to do the job right.
We offers the following products:
Replacement windows, vinyl windows, colored vinyl windows, painted vinyl windows, fiberglass windows, composite windows, aluminum windows, wood-clad windows, sliding glass doors, vinyl sliding glass doors, fiberglass sliding glass doors, wood-clad sliding glass doors, aluminum sliding glass doors, vinyl french doors, fiberglass french doors, wood-clad french doors, garden windows, greenhouse windows, bay windows, bow windows, sliding windows, hung windows, casement windows, awning windows, fixed windows, picture windows, windows with grids, doors with grids.
Fogged or Broken Glass Replacement
Window Replacements and/or repair
Broken Glass Repair and Replacement
Glass Repair & Replacement
Foggy Glass Repair
vinyl/ wood/ aluminum windows and doors repair
Storm windows repairs and installations
Single, Double & Triple Pane Window Repair
Window/ Door Hardware
Window Hardware
Window Replacement
Insulating glass
Vinyl replacement windows
Patio Door Glass Repair
Patio Sliding Doors repair and installations
Glass Door Repair
Replacement door glass
All-Glass Doors and Partitions
Patio Door Glass Replacement
Door mirrors and vanity mirrors
Emergency Board up Service
Commercial Board UP Services
Residential Windows Board Up Services
24/7 Board-up Service
24hr Emergency Service & Repair
Doors & windows board up
Glass Shelf Replacement
Insulated Glass repair
Custom Glass Handrails and Glass Guardrails
Replacement tempered glass
Replacement glass for light fixtures
Mirrored sliding and bifold closet doors (Alumax)
Replacement glass for patio table
Replacement table glass
Glass Table and Desk Tops
Custom Shelves & Table Tops
Glass Table Top Replacement
Custom cut glass products: (indoor and outdoor table tops, laminated glass, patterned glass, shelving, reception windows, and more)
Frameless Shower Door Installation
Semi-Frameless Shower Door Enclosures
Frameless Shower Door Enclosures
Sliding Shower Door Enclosures
Custom Shower Door Enclosures
Shower and bath enclosures (Alumax)
Custom Made Frameless Shower Doors
Modern Bathroom Decor with Glass Tub Enclosures
Shower enclosures Repair Or Replacement
Standard and Custom Glass Shower Enclosures
Tinted Glass, Coated & Low-E Glass
Custom mirrors and walls
Decorative framed and beveled mirrors
Closet Mirrors
Mirror Replacement
Security & Safety Glass
Mirrored Wall Replacement & Installation
Glass Shelving
Mirrors – including Beveled Mirrors
Custom Shelves and Table Tops
Payment Information:
For your convenience, we accept all major credit/debit cards